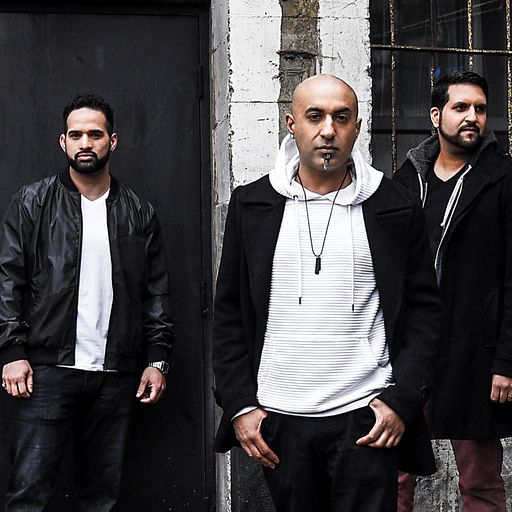 We met by chance (or fate) in 2007 and have been bringing Bhangra beats to North America since then…
Spreading International Beats To North America Since 2007 
When it comes to En Karma, you don't need to be a Punjabi or Indian to enjoy our music! We strongly believe it is important to break down the language barrier that forces people to only listen to music in their languages. 
Music is all about spreading love and having a fun time, and at En Karma's live performances our multicultural audiences do just that! In fact, our killer Bhangra beats have North Americans dancing to our songs without even knowing the lyrics! 
The rhythmic thumps of the Dhol paired with a modern take on classic keys have our Canadian and American audience busting out moves in no time! Whether it be a teenager or a senior citizen, En Karma's perfect balance of folk Bhangra and indie rock will get you jumping along to our beats. 
We are looking to take over this decade of music by spreading international beats and classic hits to the main stages of music's biggest events and festivals in the world. Join us as we take over the North American music industry with the Bollywood beats you love.
Our Music is the Essence of our History
Some days have a special meaning for us...
Our Full Length Album "Rotten Potatoes" is Released!
Many Gigs around the Globe, much more Beers and a single for our upcoming "Rotten Potatoes" album.
Our first album "Love Murders" is released from Heroes Records and our first Tour has been arranged, four weeks on the Road!
Josh Joins us and the beat just began!
Our First Rehearsal! Two acoustic guitars and an old school Synth.
Been There & Done That
Numbers may be misleading...